In recent years, the world has witnessed a remarkable shift towards sustainable energy sources. As the detrimental effects of fossil fuels on the environment become increasingly apparent, there is a growing need for alternative power generation methods that are both efficient and eco-friendly. One of the most promising avenues in this regard is the utilization of sustainable materials. These materials, derived from renewable sources, have the potential to revolutionize the way we generate power. In this article, we delve into the future of energy and explore how sustainable materials are driving this transformation.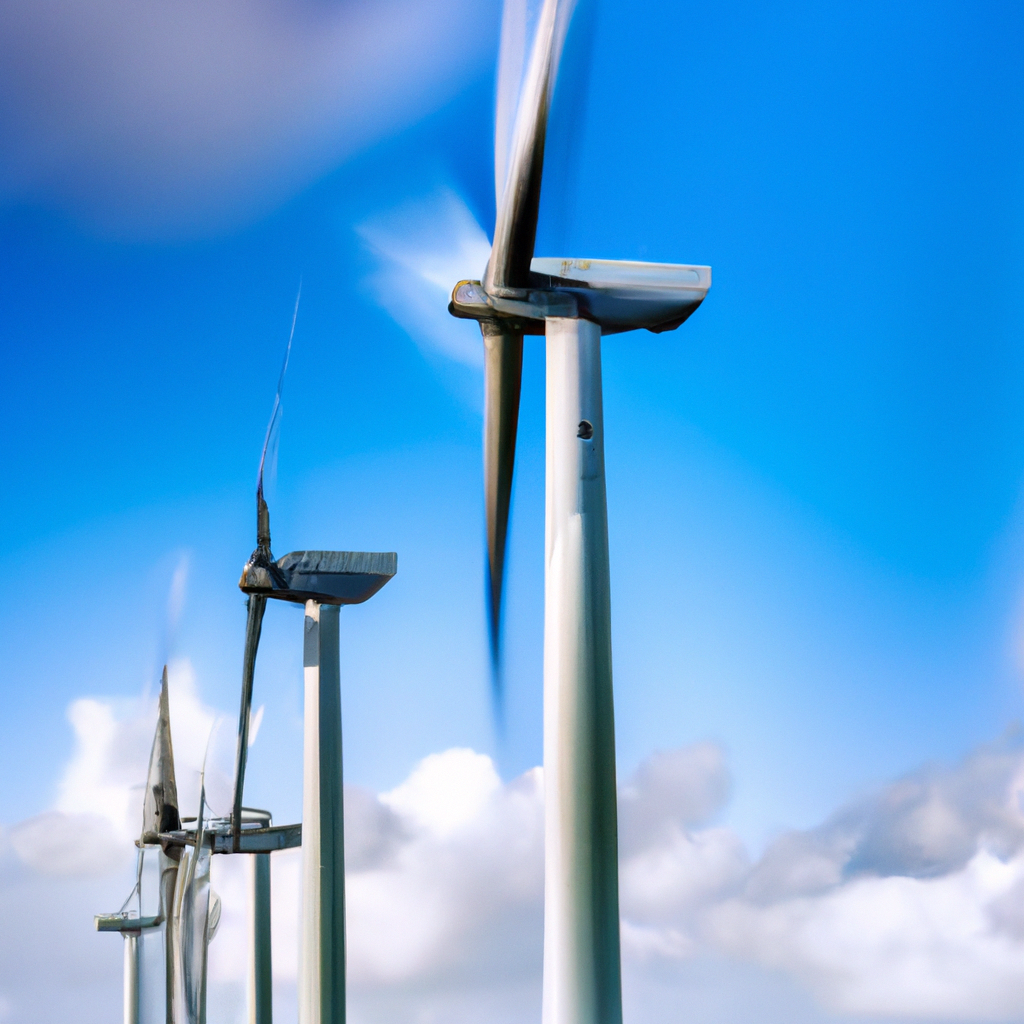 The Rise of Sustainable Materials
Understanding Sustainable Materials
Sustainable materials are derived from renewable sources that are capable of replenishing themselves over time. Unlike traditional materials such as fossil fuels, sustainable materials have a reduced impact on the environment throughout their life cycle. They are often biodegradable, recyclable, and emit fewer greenhouse gases during production. These qualities make them an ideal choice for power generation methods that prioritize environmental sustainability.
The Environmental Impact of Fossil Fuels
Fossil fuels have long been the primary source of energy worldwide. However, their extraction and combustion release significant amounts of greenhouse gases into the atmosphere, contributing to climate change. Additionally, the extraction process disrupts ecosystems, leading to habitat destruction and pollution. The finite nature of fossil fuel reserves also raises concerns about their long-term viability. The urgent need for a more sustainable energy solution has spurred the development and adoption of sustainable materials.
Sustainable Materials in Power Generation
Solar Power: Harnessing the Sun's Energy
Solar power is a prime example of how sustainable materials are transforming power generation. Photovoltaic (PV) panels, made from materials such as silicon, convert sunlight into electricity without emitting greenhouse gases. These panels can be installed on rooftops, fields, or even integrated into building materials, enabling widespread adoption. With advancements in technology, solar panels have become more efficient and cost-effective, making solar power an increasingly attractive option for both residential and commercial applications.
Wind Power: Harvesting Renewable Wind Energy
Another significant contributor to sustainable power generation is wind energy. Wind turbines, typically made from lightweight and durable materials like fiberglass or carbon fiber, harness the kinetic energy of wind to generate electricity. As wind turbines become larger and more efficient, they are capable of generating substantial amounts of power. Wind farms, consisting of multiple turbines, are being established in various regions, taking advantage of favorable wind conditions. The use of sustainable materials in wind power infrastructure ensures long-term durability while minimizing environmental impact.
Hydroelectric Power: Tapping into the Power of Water
Hydroelectric power is yet another area where sustainable materials play a crucial role. Dams and turbines made from materials like concrete and steel allow the efficient conversion of the potential energy stored in water into electricity. Hydroelectric power plants have the advantage of being highly reliable and capable of generating electricity on a large scale. Additionally, the use of sustainable materials ensures that the infrastructure is durable and resilient, reducing maintenance and replacement costs over time.
Biomass: Utilizing Organic Waste
Biomass energy utilizes organic materials such as wood pellets, agricultural waste, or dedicated energy crops to generate heat or electricity. By utilizing sustainable materials, biomass power plants can minimize the environmental impact associated with waste disposal while providing a renewable and carbon-neutral energy source. The use of sustainable materials in biomass power generation ensures that the process remains environmentally friendly and sustainable in the long run.
Advancements in Sustainable Materials Technology
Nanotechnology: Pioneering the Future
Nanotechnology has emerged as a groundbreaking field with immense potential for sustainable materials. By manipulating materials at the nanoscale, scientists can enhance their properties and create new functionalities. For instance, the integration of nanomaterials in solar panels can improve their energy conversion efficiency, making them even more viable for widespread adoption. Nanotechnology also holds promise in developing more efficient energy storage systems, which are essential for the effective utilization of renewable energy sources.
Smart Materials: Enabling Energy Efficiency
Smart materials, equipped with responsive properties, are revolutionizing energy efficiency in various industries. These materials can adapt to changing conditions, optimizing energy consumption and reducing waste. For example, smart windows made from electrochromic materials can automatically adjust their tint based on sunlight intensity, reducing the need for air conditioning and artificial lighting. By incorporating sustainable smart materials into buildings and infrastructure, energy consumption can be significantly reduced, leading to a more sustainable future.
Conclusion
As the global demand for energy continues to rise, it is imperative that we embrace sustainable materials to power our future. Solar power, wind energy, hydroelectric power, and biomass are just a few examples of how sustainable materials are shaping the power generation landscape. Advancements in nanotechnology and smart materials further expand the possibilities for efficient and eco-friendly energy solutions. By investing in research and development, promoting renewable energy policies, and embracing sustainable materials, we can pave the way for a greener and more sustainable future. Let us seize the opportunity to harness the power of sustainable materials and revolutionize the way we generate and consume energy.