In today's world, where sustainability and eco-friendly practices are becoming increasingly important, finding creative ways to revamp and upcycle your home decor is a great way to contribute to a more sustainable lifestyle. Not only does it help reduce waste, but it also allows you to add a personal touch and unique style to your living space. In this article, we will explore some genius DIY furniture hacks that will help you transform your old furniture into stunning, one-of-a-kind pieces. Get ready to unleash your creativity and create a sustainable style that will make your home truly remarkable.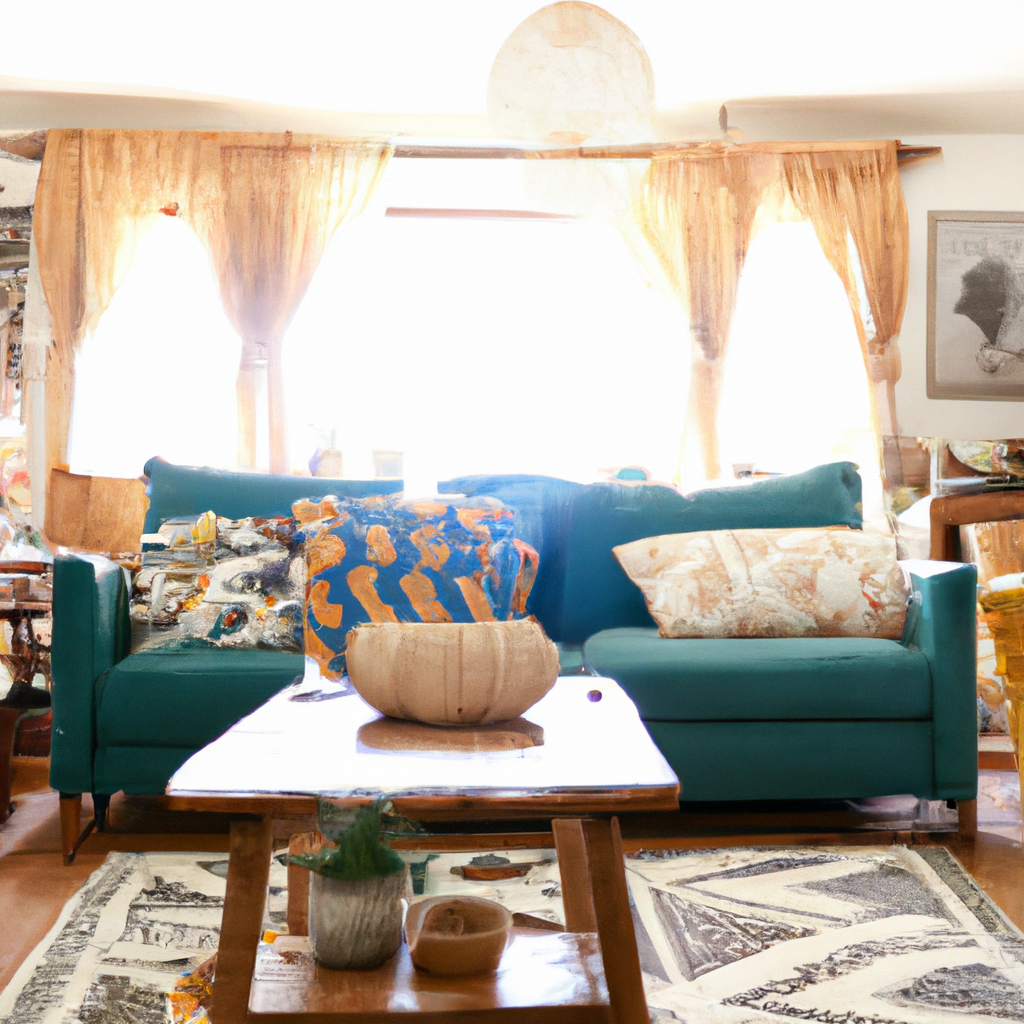 1. Repurposing Old Wooden Pallets for Stylish Outdoor Furniture
Wooden pallets are versatile and can be transformed into beautiful outdoor furniture pieces. From garden benches and coffee tables to planters and even vertical gardens, the possibilities are endless. By repurposing old wooden pallets, not only are you giving them a new life, but you're also reducing the demand for new materials. Sand them down, add a fresh coat of paint or stain, and let your imagination run wild. Your backyard will become an inviting oasis that showcases your sustainable style.
2. Transforming Vintage Suitcases into Unique Side Tables
Vintage suitcases hold a certain charm and nostalgia, making them perfect candidates for upcycling. By transforming them into side tables, you not only add a functional piece of furniture to your home but also create a conversation starter. Simply attach legs or repurpose existing furniture legs and secure them to the bottom of the suitcase. You can also add a glass top for a more polished look. The possibilities are endless, and the result is a truly unique and sustainable addition to your home decor.
3. Revamping Old Dressers with Fresh Paint and Funky Hardware
Old dressers often have beautiful bones, but their outdated appearance may not suit your current style. Instead of throwing them away or buying new ones, revamp them with a fresh coat of paint and funky hardware. A simple change in color can completely transform the look of a dresser, giving it a new lease on life. Consider bold and vibrant colors to make a statement or opt for a distressed look for a vintage vibe. Don't forget to replace the old knobs and pulls with unique and eye-catching alternatives. With a little creativity, your revamped dresser will become a standout piece in your home.
4. Creating Stylish Bookshelves from Repurposed Ladders
Repurposed ladders make for stunning and unique bookshelves that add character to any room. Whether you prefer a rustic, vintage look or a more modern and sleek design, ladders can be adapted to suit your style. Simply sand them down, paint or stain them in your desired color, and secure them to the wall. You can also add wooden planks between the rungs to create additional shelving space. Showcase your favorite books, plants, and decorative items on this one-of-a-kind bookshelf that will surely impress your guests.
5. Upcycling Wine Crates into Stylish Storage Solutions
Wine crates are not only functional for storing and transporting bottles but can also be repurposed into stylish storage solutions. Whether you need extra storage in your kitchen, living room, or bedroom, wine crates can be easily transformed into shelves, side tables, or even a unique wine rack. With a little sanding and a coat of paint, these crates can seamlessly blend into your existing decor while adding a touch of rustic charm. Get creative with their arrangement and let your sustainable style shine through.
6. Revitalizing Old Chairs with New Upholstery
Old chairs often get overlooked due to worn-out upholstery or outdated patterns. However, with a little love and attention, they can become statement pieces in your home. Reupholstering old chairs not only allows you to choose fabrics that align with your style, but it also breathes new life into these forgotten treasures. From bold prints and vibrant colors to elegant and timeless designs, the choice is yours. Don't be afraid to mix and match fabrics and experiment with different textures. Your revamped chairs will become the focal point of any room.
7. Turning Vintage Windows into Unique Wall Decor
Vintage windows possess a certain charm that can be repurposed into stunning wall decor. Whether you use them as picture frames, mirrors, or even as standalone art pieces, vintage windows add a touch of nostalgia and uniqueness to your home. You can leave them in their original state or paint them to match your existing color scheme. Add photos, artwork, or even mirrors behind the window panes to create a captivating display. Embrace your sustainable style by transforming old windows into beautiful wall decor that tells a story.
In conclusion, sustainable style is not only about reducing waste and being environmentally conscious but also about creating a home that reflects your personality and values. With these genius DIY furniture hacks, you can upcycle and revamp your home decor, adding a touch of creativity and sustainability to every corner. From repurposing old wooden pallets to transforming vintage suitcases, the possibilities are endless. Embrace your inner DIY enthusiast and let your imagination run wild. Your unique and eco-friendly home will surely stand out and inspire others to adopt a more sustainable lifestyle.